FREE VIDEOS ON BUJINKAN NINJUTSU

+ FREE "Special" REPORT
"How to Become a Better Martial Artist"

By Master Richard Van Donk
Ninjutsu Nidan Home Study Course
Bujinkan Senior Master Teacher Richard Van Donk (15th Dan), over 50 trips to train in Japan carefully and strategically crafted for you and easy to learn step by step system your learning Ninjutsu, the art of the Ninja. Studied worldwide in 100+ countries. REAL training. This is not a rank mill. Your 1st Degree BlackBelt will take you about 2.5 to 3 years then usually another 2 years to get your Nidan with much hard work and perseverance. IBDA's additional courses will take you from Beginner to Master. Why not you?
SUCCESSFULLY PROVEN WORLDWIDE SINCE 1995
START YOUR NIDAN TRAINING TODAY!
The Nidan Training is your IBDA entry training into BudoTaijutsu. At IBDA you start with learning Ninjutsu in the Ninjutsu Shodan Course where you get an indepth overview of the Bujinkan system of teachings while learning aspects of the 9 traditional schools. You also are taught and ancient body conditioning system called Junan Taiso, Meditation Skills, Stealth (both indoor and outdoor), Gotonpo (using the elements to your advantage), Throws, Grappling, and ancient, exotic and modern weapon basics. But most importantly you are taught Ninpo philosophy and how to use your mind better for self awareness and perfecting your heart and life.
If you have not yet completed IBDA's Shodan Course then first go here to start your journey there. You are welcome to purchase the Nidan material first from us but we highly encourage you to first study the IBDA Ninjutsu Shodan Course so that you will better understand the Nidan material.
Shodan Course Information and purchase Options http://www.blackbeltcourse.com/

GYOKKO RYU TRAINING COURSE
REQUIREMENTS FOR IBDA NIDAN LEVEL CERTIFICATION
Learn the Gyokko Ryu Wazas Step-by-Step!

Learn the Kukishinden Ryu Hanbo wazas Step-by-Step!

Learn the Kanji Strokes for all the Gyokko Ryu waza.
The Gyokko Ryu school is at the core of the study of the Bujinkan teachings
as it builds much of the foundations to the art. At IBDA we study this
school in-depth along with the hanbo of Kukishinden Ryu for 2nd degree Black
Belt. We also encourage the study of the Budo Taijutsu Course just after the
completion of the Ninjutsu Shodan Course material.
The GYOKKO RYU TRAINING COURSE Package includes a 263 page pictured Training Manual plus 4 DVDS:
Training Course Manual 263 pages with step-by-step waza photo instruction that matches the dvd training, plus how to write the kanji strokes for each Gyokko Ryu waza name! Get involved deeply in the arts.
What's Inside the Gyokko RyuNidan Course Binder Package?
DVD #1

Jo Ryaku no Maki Waza


Level 1 Gyokko Ryu- 12 Unarmed vs Unarmed Waza Techniques



Koku – Empty Sky, Renyo – Imperial Palanquin, Danshu – Projectile Hand, Danshi – Projectile Finger, Saka Nagare – Reverse Flow, Keo – Seagull, Hane Bi – Leaping Flame, Keto – Imperial Fall, Yubi Kudaki – Finger Crush, Ketsu Miyaku – Artery Squeeze, Sakketsu – Killer Squeeze, Tei Ken – Hoof Fist
DVD #2
Chu Ryaku no Maki Waza


Level 2 Gyokko Ryu – 8 Unarmed vs Kodachi Waza Techniques



Ujaku – Black Magpie, Seito – Mackerel Drop, Dashin – Catch and Shake, Korai – Tiger Drop, Hosen – Bee Tip, Ko – Well Sweep, Shien – Lion Monkey, Horyaku – Destructive Fall
DVD #3
Ge Ryaku no Maki Waza


Level 3 Gyokko Ryu – 8 Unarmed vs Sword Waza Techniques



Shun U – Falcon Valiance, Shun Soku – Falcon Foot, Ichi Geki – First Attack, Kai Soku – Vanguard Foot, Ko Ryaku – Scoop and Sweep Over, Iai Fu – Sword Draw Entrapment, Chingan – Sinking Wild Goose, Fuu – Wind Blow
DVD #4
Kukishinden Ryu HanboJutsu
Shoden / Chuden / Okuden level
16 Waza Techniques:  Shoden Level 9 Wazas, Chuden Level 4 Wazas, Okuden Level 3 Wazas
Nidan IBDA Training Course Manual – 263 Pages!! There is not another more complete Nidan or Gyokko Ryu Study Manual on the planet. Never has there ever been such a complete presentation in the history of this several hundred year old school. This is a living version of the actual Jewel Tiger School densho. Again, realize that in no time in history could you ever have access to so much of one school, especially at such a low investment to learn the material. This is your opportunity- one that those that started in this art before never had.
The Manual contains History, Aspects of the art, Kamae, Moto Gata / Kihon Happo, Kosshi Sanpo, Sanshin No Kata, Baku-In, How to write the kanji strokes for the waza names, All the Gyokko ryu wazas in how to pictures taken directly from the dvd video lessons of the Jo Ryaku no maki, Chu Ryaku no maki, Ge Ryaku no maki and the Kukishinden Ryu HanboJutsu Shoden / Chuden / Okuden levels.
PLUS:
FREE

RARE

BONUS – KUDEN (Secret Teachings of Gyokko Ryu)
BAKU-IN revealed for the first time are the Gyokko Ryu Mudras (hand seals) – Energy Transmissions
All the above is packaged into a beautiful Binder Course.
The Training Manual and DVDs are packaged into a beautiful Nidan Binder Course so you can take it anywhere.
Learn the Ninpo Taijutsu


that is no longer taught in Japan anymore.
IN THIS COMPREHENSIVE BUJINKAN BUDO TAIJUTSU GYOKKO RYU WAZA COURSE ARE HUNDREDS OF TECHNIQUES!
Easy to Learn Step-by-Step Instruction!
Wazas– Hanbojutsu (Short Staff Art) – Postures – Grappling – Kuji-in (hand seals)– Baku-in (root locks) – Sword – Throws – Submission
And Much More……..
CHOOSE YOUR BEST STUDY METHOD…
DISTANCE LEARNING


NIDAN BINDER COURSE
Qualities That Becoming a BlackBelt Can Give You Include:
Respect for yourself and others, Body Conditioning, A 'Never give up' Attitude, Perseverance, Endurance, the Ability to go past preconceived limits, Focus, Concentration, Increased Self-confidence, Self-esteem, Self- assuredness, Awareness, Goal setting, and Achievement, A new family of friends, Emotional balance, Self defense, personal survival, How to be a teacher, perform in public, public speaking
Spiritual concentration, How to direct energy, Mental sharpness Competitiveness, Flexibility, Not to fear, feel safe, how to listen, to follow instruction Leadership, Responsibility, Peace, Resolve Personal Mastery,
Co-ordination, and MUCH MUCH MORE!!!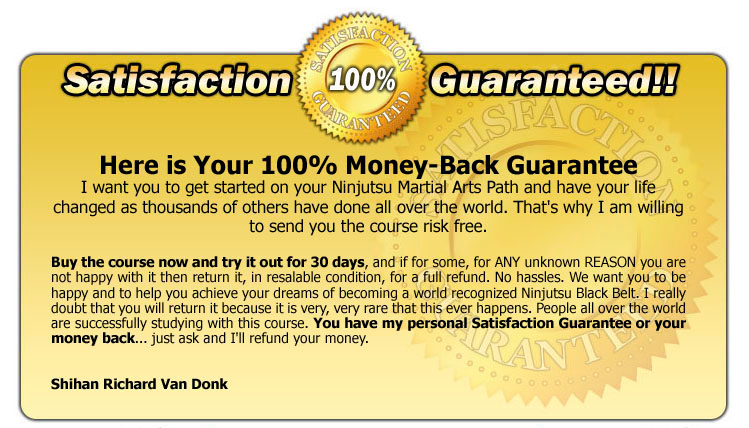 Which one of the above qualities could change your life?

I never imagined how my life would change from studying the martial arts. Yes, I expected a lot from it but there is no way that from that first time I entered a dojo I ever thought that I might get to the second level belt, much less get to a Black Belt. In fact it was only after two years of hard
training that I saw the glimmer of the possibility of becoming a brown belt. And after achieving that it took a few more years of dedication to reach Black belt.
Since that time I have traveled the world teaching and training with many great Grandmasters and became a personal student of several of these Grandmasters, including Soke Masaaki Hatsumi who shared with me his wonderful art of Ninjutsu.
I now have several students who have been promoted to 10th dan (degree) by him and the International Bujinkan Dojos. Amazing. My life has been blessed.
Join us on this path and start your journey today. We love what we do and are excited and passionate about it. You'll soon experience why.
MESSAGE FROM SHIHAN RICHARD J. VAN DONK.
Okay… You made it this far without enrolling yet. 

Let's get a little more personal together.
I really appreciate your reading this far (or skipping your way down here). I do hope that you join us in our Ninjutsu Training and that I get an opportunity to meet you one day. The Nidan Course is the Beginning. We have a Shidoshi Teachers Course and dan levels studies to 10th dan.
I have done my best to tell you in so many ways how this course can changed your life. Why? Because I have lived it and it has changed my life and thousands of other peoples. I know that it can change yours as well. I am sorry if I have been to bold but sometimes that is what it takes to get someone to take action on something that they are interested in.
I am not looking for a quick dollar, I already mastered that many, many years ago. I am not really even looking for a lot more students, as I mostly only teach teachers now. I am looking to change lives. I love to inspire people to live their lives with passion. Martial Arts teach inner harmony and freedom while you are learning to defend yourself and your family. This small amount of money can do just that. Well, you must add a lot of training, and perseverance. But that is the fun part.
I cannot promise that if you check back later that this offer will still be available at that time.
See you on the mat!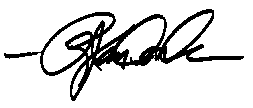 Shihan Richard Van Donk, 15th dan

Personal Student of Grandmaster Masaaki Hatsumi since the mid 1980's
JOIN OUR INTERNATIONAL COMMUNITY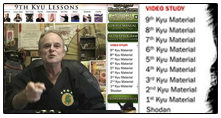 ONLINE NINJA DOJO BLACKBELT COURSE
100's of videos from Course
Shodan Manual in Sections
Techniques in Pictures
Spiritual practices-Meditations
Kuji-in / Kuji- Kiri
Measure your Progress
Comment on any lesson
Community Learning
Progress into other Dan levels
Japan Rank Opportunity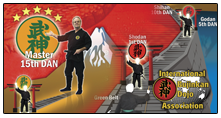 NINJUTSU OPPORTUNITY
Lifetime Studies await you
IBDA has taken hundreds of students from a true beginner to Master level.
IBDA Bujinkan Organization
Bujinkan 25yr Masters Course
Ninjutsu Black Belt Course
Shidoshi Teacher Course
Budo Taijutsu Course
Lots of FREE stuff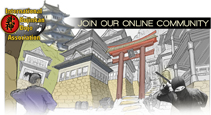 JOIN OUR ONLINE COMMUNITY
NINJUTSU BLOG
Facebook Study Group
Private Study Portal
Facebook Private Group
YouTube Channel
Forum
Bujinkan Masters Course
Ninja Vault
IBDA Membership Certificate
Japan Rank Opportunity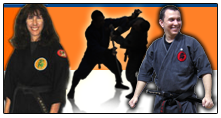 SUCCESS STORIES of IBDA NINJUTSU COURSE
We take you from White Belt to BlackBelt in 2½ years – 4 Years depending on how hard you train.